Thank you to the Red Mansion Foundation for my residency in Beijing in August 2011.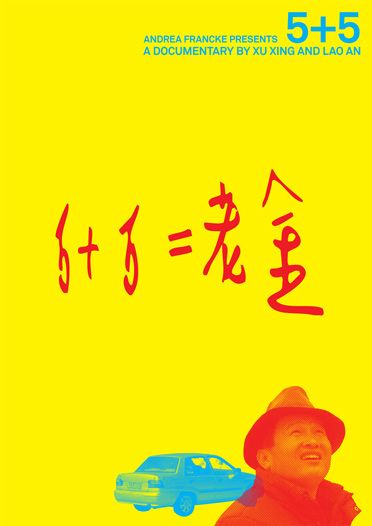 Andrea Francke presents "5 X 5", a film by Xu Xing and Andrea Cavazzuti (Lao An)
On a surreal night in Beijing we met Xu Xing. He toured us around Beijing in search of a DVD player to show us "5 + 5", his and Andrea Cavazzuti (Lao An) new documentary on Songzhuang ,the village of the painters, and Lao Jin, a local cab driver.
We began by borrowing a player at a gallery in 798. They had to close so we moved to the Gao Brothers' bar. Built after the government prohibited them to have visitors on their art studios, it had been shut down by government officials, resting empty but fully functional. Their DVD player stopped working. We crossed the city to the diplomatic neighborhood where we finished watching the movie in the home office of a Hong Kong newly emigrated business couple. It all ended with us trying to convince a cab to take us to Cao Chang Di at 2:00 am. It took us almost 2 hrs to get home.
I could think of nothing more perfect an appropriate for this opportunity than to share this documentary with you.
Andrea Francke presents 5 +5 at The Red Mansion Art Prize 2012
20th - 26th April 2012
Opening times 10 am to 6 pm daily
6 Burlington Gardens, London W1S 3EX
The movie will be shown in uninterrupted loops during the show opening hours.